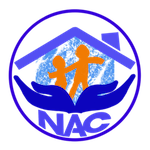 Part-time Communication and Administrative Specialist
The National Assessment Center Association (NAC) is looking for a part-time Communication and Administrative Specialist.  This will be a new position within the organization and will work directly with the Executive Director. Listed below are anticipated responsibilities based on the interest and experience of the person selected selected.
Communication
Assist with communication related to "storytelling;" specifically stories of youth and families impacted by Assessment Centers.
Prepare web and/or electronic materials for use by others, editing content and adding appropriate graphic and design elements.
Respond to and initiate inquiries from NAC Members as well as communities and professionals interested in system diversion and prevention.
Compose and/or prepare correspondence, forms, newsletters, reports using appropriate word processing and spreadsheet tools. Perform basic statistical calculations on data for reports and presentations.
Develop and schedule social media content.
Administration
Plan, prioritize and schedule meetings, trainings, or conferences on behalf of the organization.
Assist with grant proposals and serve as a resource for information related to the administration of grants and contracts.
Compile and maintain information that may require web or library researching, gathering, compiling, and updating data and records.
Perform other administrative duties as required to support the mission and function of the organization.
Qualifications
Direct, lived experienced in the juvenile justice or child welfare system required
Passion for juvenile justice and child welfare system reform
Ability to work remotely
Experience with web-based platforms 
Proficient at Microsoft Office Suite such as Excel, Word, PowerPoint, etc.
Experience with developing content for social media
To apply, email your resume to [email protected].  Include in the body of the email your interest in the position, briefly any lived experience (I.e., involvement in the justice system as a youth) and your interest in juvenile justice and child welfare system reform.