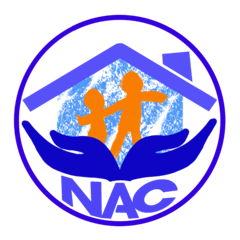 Publications
The following publications were developed by a committee comprised of leadership from our member Assessment Centers.  These publications are to be used as discussion points for Centers and communities on how Assessment Centers can serve in the best interest of their communities, partnership opportunities, and overall best practices.  
Assessment Centers play a crucial role as connectors, bridging the gap between stakeholders and community resources. By offering tailored support, preventing service fatigue, and optimizing resource allocation, Assessment Centers contribute to the overall well-being of youth, families, and communities and are a critical component of a healthy community. Read the full article. 
An Assessment Center's operational structure can vary from community to community. This document highlights three nonprofit Assessment Centers located in Louisiana, Colorado, and California and their implementation of diversion best practices. Read the full article.
Two years ago, the fear of an unknown virus overtook communities.  This publication details the difficult and complex road for Assessment Centers and the rippling effects they are seeing two years later on young people and families and on the capacity of communities. Read the full article. 
Despite efforts of schools to implement interventions such Positive Behavioral Interventions and Supports (PBIS) and Multi-Tiered Systems of Supports (MTSS), schools continue to struggle with youth behavior and chronic absenteeism. Assessment Centers have a unique opportunity to support their local school systems by serving as the bridge to local, community-based services and supports that can address underlying behaviors.  Read the full article. 
Several times throughout the newly released Assessment Center Framework, we reference the importance
for Centers to serve as a neutral, unbiased, collaborative hub within their communities. What does this
mean and why is it so important? The answer is simple: Trust.  Read the full article. 
Delinquency among youth is a complex issue that can cause disruption within communities and in some
cases create victims of crime. Our approach and response to delinquent behavior is the single most important factor to whether or not it will happen again.  As more and more communities recognize the ineffectiveness and high price tag of detention, the Assessment Center model can serve as an effective approach in establishing a new way to support youth and families. Read the full article.