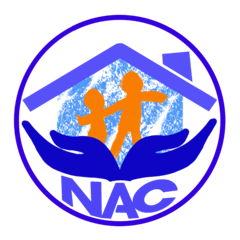 Motivational Interviewing Series:  The Basics
The success and effectiveness of an organization is dependent upon the interaction of the organizational system with its environment.  Motivational Interviewing (MI) encompasses foundational skills that helps practitioners gain comprehensive knowledge on how to navigate the everyday conversations we have about change.  An overview of MI helps to build awareness, skills, and philosophy for our everyday practices.  
The Basics
Introduction to Motivational Interviewing helps learners understand the basics of MI, including its definition and when to use MI/when not to use MI. This introductory course discusses the conceptual applications of MI, including SPIRIT, SKILLS, and STRATEGY. It takes a deeper dive into learning and practice on how to use MI SPIRIT and will work with feedback and practice on using MI SKILLS. This training focuses on change talk and introduces learners to advanced strategy for future learning opportunities.  
Objectives
:
By the end of the course, participants will understand and be able to display skills demonstrating the use of SPIRIT of MI;

Participants will be able to use MI Skills (OARS) while receiving feedback for improvement;
Learners will be introduced to change talk and practice MI skills in the context of MI specific learning.
Dates:(Must attend all sessions)
September 21st, 2021 - 1:00 - 400 CST
September 28th, 2021 - 1:00 - 4:00 CST
October 5th, 2021 - 1:00 - 4:00 CST
October 12th, 2021 - 1:00 - 4:00 CST
October 19th, 2021 - 1:00 - 3:00 CST
Cost
Members: $60
Nonmembers: $85
*Discount applied for combined MI Basics and Advanced registration. 
Additional MI Trainings:
Advanced Motivational Interviewing - Tuesdays October 26th - November 30th (excludes November 23rd)
Implementation of MI for Leaders - Late Winter/Spring
Coaching Motivational Interviewing - Late Winter/Spring
About the Trainer
Marlys Merrill obtained a B.A. in Sociology from Colorado State University and thereafter received her M.S. in Research and Counseling Studies. She is a certified coach, emphasizing in organizational change and leadership approaches, and is a PhD student in Industrial and Organizational Psychology at Walden University.
Serving with a passion to help others, her work consists of guiding human service agencies in leadership management, motivational interviewing, staff capacity building of evidence-based practices, and comprehensive implementation. Her work has allowed her the opportunity to develop expertise in implementation science, organizational change, curriculum development, leadership strategies, coaching and mentoring. As a MINT trained instructor, ATD certified facilitator and coach, Marlys strives to help agencies incorporate equitable approaches to innovation and implementation through best practices.
Prior to her work as an Implementation Specialist, Marlys worked as a probation officer, where she collaborated with community organizations, assisting in holistically supporting clients in the Criminal Justice System by using the Risk-Need-Responsivity model.