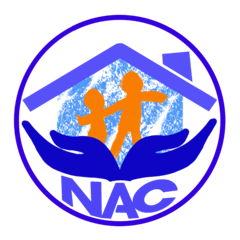 Motivational Interviewing Series:  Advanced MI
The success and effectiveness of an organization is dependent upon the interaction of the organizational system with its environment.  Motivational Interviewing (MI) encompasses foundational skills that helps practitioners gain comprehensive knowledge on how to navigate the everyday conversations we have about change.  Advanced practices of MI help practitioners stay keenly attuned to the aspects of natural language that convey and influence intrinsic motivations with a strategic approach.
Advanced Motivational Interviewing
Building off of concepts from Introduction to MI, advanced MI practice incorporates how practitioners can use skills with clients in a strategic manner. Based on the four processes of MI, learners take a deep dive in how to use MI skills (OARS) in order to demonstrate proficient and strategic skills whilst interacting with clientele. This course focuses largely on skill training with directed practice, and works heavily on the fluid nature of the four processes in MI.  The skill training includes a directed practice. It is identifying the skill, providing the learner with an opportunity to practice that skill, the instructor provides feedback on the identified skill and the participant demonstrates how they have implemented that feedback.
Objectives:
Participants will be able to identify the four processes of MI;

Learners will demonstrate how to use OARS skills in order to strategically navigate a conversation around change with clientele;

Participants will be able to use tools and resources for everyday practice fo MI to continue to advance skills. 
Requirements: Attendees must provide proof of basic or introductory motivational interviewing training completed in the past 5 years. 
Dates (Must attend all sessions):
October 26th, 2021 - 1:00 - 400 CST
November 2nd, 2021 - 1:00 - 4:00 CST
November 9th, 2021 - 1:00 - 4:00 CST
November 16th, 2021 - 1:00 - 4:00 CST
November 30th , 2021 - 1:00 - 3:00 CST
Cost
Members: $60
Nonmembers: $85 
*Discount applied for combined MI Basics and Advanced registration. 
Additional MI Trainings:
MI Basics - September 21st - October 19th, 2021
Implementation of MI for Leaders - Late Winter/Spring
Coaching Motivational Interviewing - Late Winter/Spring
About The Trainer
Marlys Merrill obtained a B.A. in Sociology from Colorado State University and thereafter received her M.S. in Research and Counseling Studies. She is a certified coach, emphasizing in organizational change and leadership approaches, and is a PhD student in Industrial and Organizational Psychology at Walden University.
Serving with a passion to help others, her work consists of guiding human service agencies in leadership management, motivational interviewing, staff capacity building of evidence-based practices, and comprehensive implementation. Her work has allowed her the opportunity to develop expertise in implementation science, organizational change, curriculum development, leadership strategies, coaching and mentoring. As a MINT trained instructor, ATD certified facilitator and coach, Marlys strives to help agencies incorporate equitable approaches to innovation and implementation through best practices.
Prior to her work as an Implementation Specialist, Marlys worked as a probation officer, where she collaborated with community organizations, assisting in holistically supporting clients in the Criminal Justice System by using the Risk-Need-Responsivity model.