Juvenile Justice Involved Youth
Tuesday, September 14, 2021
,
1:00 PM
-
3:00 PM CDT
Category: Events
---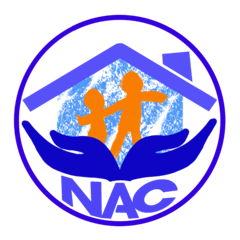 Juvenile Justice Involved Youth
Juvenile justice involved youth have unique risk factors, challenges, and resiliencies. The goal of learning about juvenile justice involved youth is to understand the factors that feed delinquent behaviors and their importance in order to develop and implement services that address those challenges. This workshop will provide an overview of adolescent development, trauma, effective communication, and engagement strategies and how to help facilitate trauma healing responsive work with youth.  Presenter will provide examples, tools and resources for application in your organization.
Objectives
1. Gain understanding of youth bio, psycho, social development.
2. Obtain knowledge of risk factors and criminogenic factors for youth.
3. Learn strategies that are responsive to youth in the juvenile justice system.
Cost
Members:  $20
Nonmembers:  $35
Gena Castro Rodriguez is a psychologist and licensed marriage and family therapist, full time professor in the Graduate Psychology Program at the University of San Francisco, and Director of the Survivor Policy, and training and Resource Center for the Prosecutors Alliance.  Dr. Castro Rodriguez has been working with victims and survivors of trauma, abuse and violence for thirty years including her most recent position as the former Chief of the Victim Services Division for the San Francisco District Attorney's Office. She has expertise and training in trauma, victims of crime, the juvenile and criminal justice system, and community mental health. Dr. Castro Rodriguez has held leadership roles in non-profit and government services for thirty years and has developed many successful programs, policies and legislation to increase access and engagement in mental health and trauma recovery services nationally and internationally. She is currently the Director of the Survivor Services Center for the Prosecutor Alliance, providing training and consolation in the areas of victim of crime cases, services and policy, legislation, trauma and mental health, violence prevention and criminal justice reform.
Dr. Castro Rodriguez received her bachelor's degree in psychology from Sacramento State University, a master's degree in Counseling Psychology from the University of San Francisco, and her Doctorate in Clinical Psychology from the California Institute for Integral Studies. Dr. Castro Rodriguez completed her doctoral internship at the San Francisco Psychotherapy Research Group Clinic. Her research interests include the areas of interpersonal trauma, the cycle of violence, delinquency and criminal behavior, victimology, gender responsive strategies and secondary trauma. Dr. Castro Rodriguez has taught at the University of San Francisco graduate counseling psychology program for eight years and teaches Trauma and Crisis among other courses.
---