2022 - 2023 Self-Assessment Cohort
Thursday, November 17, 2022
,
3:00 AM
-
4:00 PM EDT
Category: Events
---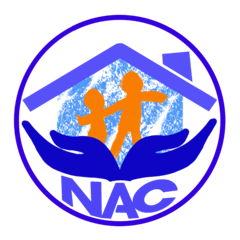 2022-2023 Self-Assessment Cohort
The 2022 -2023 Self-Assessment Group will engage with the NAC and a cohort of peer Assessment Centers to complete the self-assessment tool that coincides with the Assessment Center Framework. This cohort will serve as an opportunity for an Assessment Center to examine, review, and reflect on their current operations and to what extent those operations align with the Assessment Center Framework. The tool will help Centers gauge not only where there is alignment, but also where opportunities exist for improvement and enhancement. Self-assessment tools can also serve as goal-setting tools for organizations and help inform strategic planning and continuous quality improvement efforts.
"It gave us a lot to consider in terms of how to grow and become a better AC and where to spend time and energy for our next strategic planning process."
The NAC is now taking applications for the 2022-2023 Self-Assessment Workgroup.  The Self-Assessment Tool workgroup will begin on November 17th, 2022 from 3:00 - 4:00 (EST) and meet every third Thursday for seven months.  A representative from your Center MUST be in attendance at each session. Your Assessment Center will develop an internal team comprised of a variety of positions and responsibilities.  During the cohort sessions, the NAC will provide a review of the corresponding section of the self-assessment tool and instructions for completion. Centers are expected to work with their team between monthly meetings to complete the section of the tool and develop a change plan. The cohort will meet monthly to review, discuss, and, provide feedback on their Center's results and change plans.  Applications are due by September 16th, 2022. 
Note: This cohort is only open to NAC Member Centers. If you interested in becoming a member, learn more here.
It provided us a really clear roadmap that made the self-assessment process manageable and has highlighted numerous areas for growth...NAC is making it so easy for ACs to do really impactful work in our communities!"
---